Not Your Average Maid Services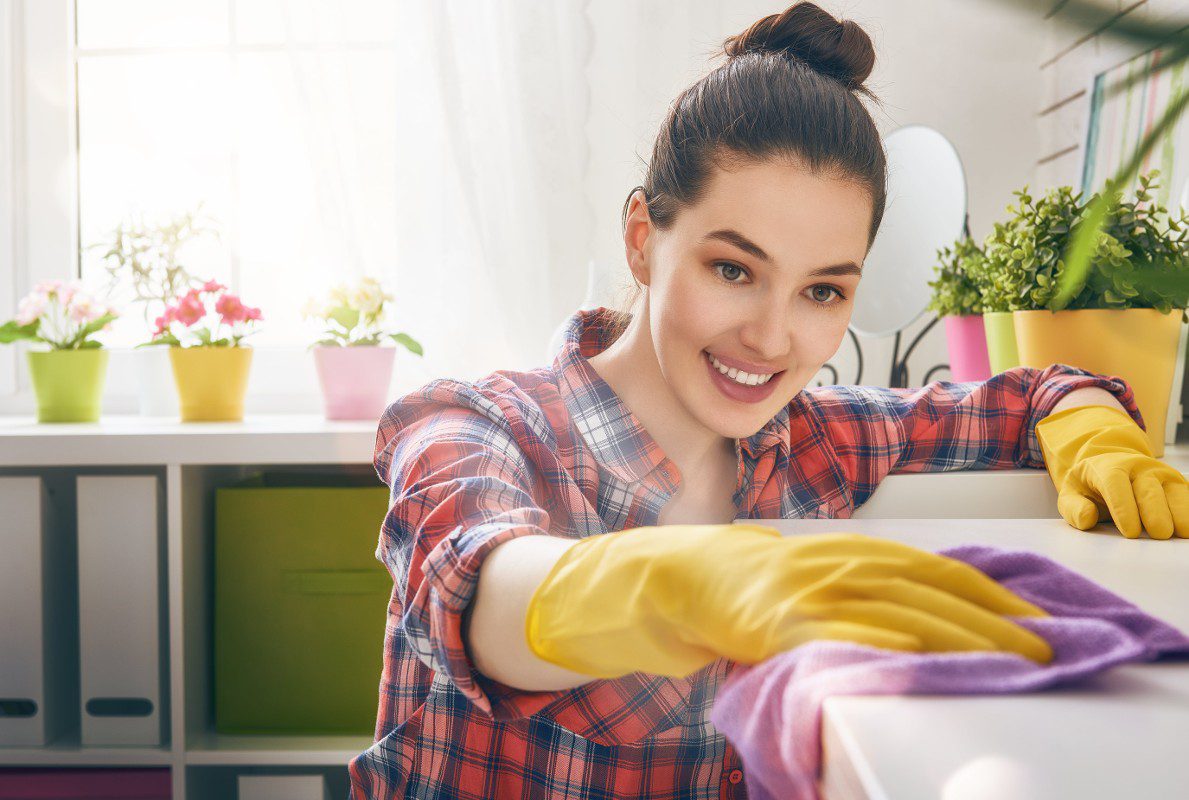 Why settle for the same old, boring cleaning services when you can achieve a spotlessly clean home or workplace with the help of our professional, motivated, and classy maids? Here at Divine Maid Services LLC, our stunning maids fulfill your wishes and leave you in high spirits by creating a clean, refreshed, and organized environment. Contact us to schedule our lavish, and luxurious maid services in Houston, TX. Call today if you need service within 24 hours. For same-day service, be sure to call us four hours ahead of your desired appointment time.
Positive, Professional, & Personalized
We're bringing back old-fashioned cleaning! Whether you need residential or commercial cleaning services, you can count on us to meet all your needs. Our valued customers love our flexibility when it comes to scheduling.
Choose between:
Weekly Cleaning ($15 Discount) |Bi-Weekly Cleaning ($10 Discount) |Monthly Cleaning ($5 Discount)| Yearly Cleaning| One-Time Cleaning| Special Occasion Cleaning
Discounts Available for Military Personnel, Law Enforcement, & Firefighters
Discounts Available for Individuals with Physical Disabilities & Illnesses
Discounts Available for Senior Citizens
Exceed Your Expectations, Not Your Budget
Free Online & Phone Quotes
Credit Card, Venmo, Cash App, PayPal & Zelle Accepted
Highly Trained & Certified
Professional & Affordable
100% Satisfaction Guaranteed
High Quality Cleaning Supply
Hourly Rates & Fixed Rates
Quality Control Inspectors

Refer A Friend Get $20 Off Your Next Cleaning
On Your 5th Cleaning Get $30 Off
Testimonials
"First time using a cleaning service. Definitely will not be the last. I would recommend their service to anyone that needs to catch up on some chores. Good People!!!" – Ewansiha
"Extremely professional and prompt service. The maid was very professional, hardworking, and beautiful at the same time. It sure is nice to walk into a clean house again. I highly recommend their services and have already signed up for my bi-weekly cleaning. Stellar job ladies you are the real deal!!!" – Chris
"Fast response and great service for a great price." – Jimmy
"It's simple my house was dirty now it's clean great service I have recommended this service to my friend and everyone who just doesn't have time to clean" – Dustyn
"You guys were great! I needed someone right away for last-minute surprise visit from a friend. You were right on time and my house looks great. Thank you all" – Tonja
"I have used this cleaning service they do an excellent job. The maid I had was great. I will definitely use them again." – Marilyn
Contact us for a Quote
Contact us today to request a quote.
Hours of Operation
Monday – Sunday, 8:00 a.m. – 6:00 p.m.
Service Area
Houston, Texas, and the surrounding areas, including Harris County,
Chambers County, Montgomery County, Brazoria County, Fort Bend
County, and Galveston County.
An extra service charge is applied to valued customers outside this
service area. Don't hesitate to contact us if you're unsure whether or
not you live in our service area.
Get a Quote
Follow Us
Content, including images, displayed on this website is protected by copyright laws. Downloading, republication, retransmission, or reproduction of content on this website is strictly prohibited